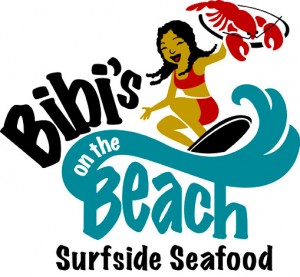 Bibi's on the Beach Surfside Restaurant and Bar
Buccaneer Resort, Isla Carenero, Bocas del Toro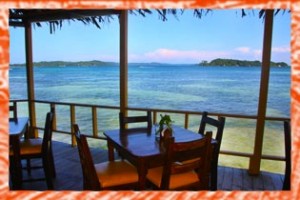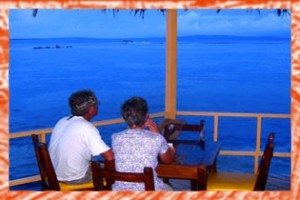 Our beach resort restaurant has one of the best views of the Caribbean, neighboring islands and mainland mountain range in all of Bocas!
Included with every room rental is any combination of breakfast items for each guest. All prices are listed in U.S. dollars.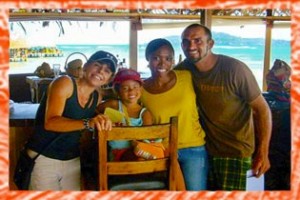 Bibi's On the Beach serves breakfast, lunch, and dinner and features a full bar. An excellent choice for private parties, as it can accommodate up to 45 guests, plus 12 additional people in the bar area.
Spend $10 at Bibi's and get 1 free hour of kayak or paddle boat use,
or one happy hour cocktail!
The restaurant menu offers something to satisfy everyone's palate. Breakfast items include fresh fruit, locally made breads, eggs and banana pancakes. Lunch and dinner items include a wide variety of salads, sandwiches, poultry, meat and seafood entrees. The restaurant specializes in delicious seafood dishes made with locally caught lobster, fish and shrimp. Frozen cocktails such as pina coladas are blended with fresh fruit.
There is often fun and interesting sea life swimming right next to the restaurant dining room. Sightings have included small fish, crabs, sting rays, sharks and eels. Keep your camera handy!
Discounted drink prices for happy hour daily!
Hours of operation are 7:30 am to 9:00 pm.
Closed on Tuesdays after breakfast.
Restaurant direct: 507-757-9137
---
Buccaneer Resort
Isla Carenero, Bocas del Toro, Panama
Office: 507-757-9042
Restaurant: 507-757-9137
www.bocasbuccaneerresort.com
stay@bocasbuccaneerresort.com